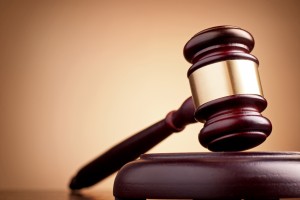 The experienced attorneys with The Cochran Firm, D.C. devote their careers to representing injured victims and their families. We do not represent insurance companies or corporate defendants.
Unlike some personal injury law firms, we do not accept hundreds of cases, but instead only accept a select number of claim in order to provide individualized attention to each of our clients. The Cochran Firm, D.C. boasts the resources, expertise, and experience that allow us to go toe to toe with corporate giants in the courtroom. Our seasoned lawyers are dedicated and will fight to help injured victims obtain justice and fair compensation.
The Cochran Firm has established itself as a premier plaintiffs' litigation law firm with some of the most highly-respected and accomplished attorneys practicing in the United States. Our law firm is routinely covered in national publications and broadcast shows, reporting on our cases and results obtained by our attorneys.
By hiring The Cochran Firm, D.C. for your swimming pool injury or drowning claim, an experienced attorney will be assigned to your case who will be dedicated to securing the highest possible compensation for you and to holding wrongdoers accountable. We handle cases on a contingency fee basis, meaning you will never see a bill from us if you are a client. We only receive compensation if we are successful in prosecuting a case.
If you or a loved one was injured in a swimming pool or aquatic accident, please contact The Cochran Firm, D.C. to receive a free, confidential case evaluation. Because strict time limits apply to filing swimming pool injury and drowning claims in Washington, D.C., Baltimore, Maryland, and Virginia, we recommend contacting us at your earliest convenience.