Lawyers representing summer camp drowning victims' families in Maryland, Washington, D.C., and Virginia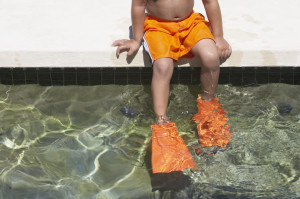 This summer, thousands of children will attend summer camp in Maryland, Virginia, and Washington, D.C.  For most of them it will be a time to make new friends, be active, and return home with fond memories.  Unfortunately, some may suffer severe swimming injuries and tragically, some may drown.
When we send our children to a summer camp, we entrust their safety and well-being to counselors and staff with a duty to maintain this trust.  Summer camps have a responsibility to maintain safe premises, supervise children with adequately trained staff, and honor any other claims made about the safety of their facilities.  Most summer camps will advertise a variety of safety precautions they implement to prevent child summer camp drowning.
Did your child's summer camp follow promises to keep campers safe?
If a child drowns or suffers a near-drowning injury, it could be because the summer camp operators were negligent in their duties.  The experienced and dedicated attorneys at The Cochran Firm, D.C. are prepared to investigate summer camp safety protocols to determine if a failure to implement these safety measures or another form of negligence played a part in the drowning or serious near drowning injuries of a child.
Aside from failing to follow through with promises made to maintain the safety of children, The Cochran Firm, D.C. can determine if other factors were involved in the tragic drowning or serious near-drowning injuries suffered by a child at summer camp.  They may include issues like improperly trained pool staff or lifeguards, defective drain and suction systems, murky or cloudy water, overcrowded swimming facilities, or defective gates and fences leading to swimming pools and lakes.
Summer camp drowning lawyers in Maryland and Virginia
When a child drowns or suffers a serious near drowning injury, filing a wrongful death or drowning injury lawsuit can be the best way to hold wrongdoers accountable for their negligence.  The law provides legal remedies for those who suffer the consequences of losing a child or dealing with their severe injuries due to the carelessness of another.  The Cochran Firm, D.C. is fully prepared to help you exercise these legal rights and recover damages for funeral costs, hospital bills, pain and suffering, and other damages.
Our law firm has established an outstanding track record of recovering favorable verdicts and settlements for our clients harmed by the negligence of property owners and swimming pool proprietors.  In these troubling times, we will deal the legalities of obtaining justice for your child while you tend to your family issues and attempt to heal.
The Cochran Firm, D.C. offers free, prompt, and confidential case reviews.  When we agree to take on your case, there are no legal fees unless we recover for you. This means you do not pay anything to us if you are not receiving compensation for your claim. Because strict time deadlines apply when filing a summer camp drowning lawsuit in Washington, D.C., Maryland, and Virginia, please contact our drowning injury lawyers at your earliest convenience.
Call us at 202-682-5800 or fill out a contact form online to receive a case review.