Swimming pool suction and drainage system injury lawyers in Maryland, Virginia, and Washington, D.C.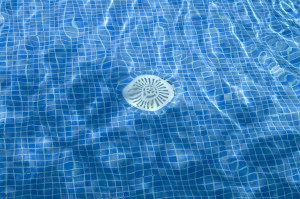 Children and adults should be aware of the unique dangers swimming pool drains and circulation systems can pose.  The drain and circulation systems at a swimming pool can generate substantial suction that may trap swimmers below the water, putting them at risk for serious injury or death.  An improperly covered or poorly maintained pool drain can cause serious swimming pool accidents, including drowning.
The Cochran Firm, D.C. represents swimming pool accident victims and the families of drowning victims who were severely injured or died as the result of a pool operator's negligence.  We understand these can be difficult times if you or a loved one has suffered a serious near-drowning injury or death.  The Cochran Firm, D.C. will handle the legal aspects of recovering compensation for damages in order for you or your family to begin healing.
Swimming pool drain injury lawyers for Washington, D.C., Maryland, and Virginia
Swimming pool operators have a legal duty to maintain their facilities.  If swimming pool operators fail to maintain the drain covers in their pools, visitors are placed at a risk of injury.  Small children are especially at risk if they come in contact with a pool drain without a cover since the force of suction may be enough to overpower them.
The law requires public pools to comply with the Virginia Graeme Baker Act.  The Act states that certain pool drain systems must have emergency shutoff systems to prevent people from being trapped or entangled in a pool's drainage system.  The Act was enacted following the tragic death of a young girl who drowned after she became entangled in the drainage system of a hot tub.
The dedicated and experienced personal injury and premises liability attorneys at The Cochran Firm, D.C. can help you recover lost wages, medical bills, pain and suffering, and other damages.  We are ready to help hold wrongdoers accountable if you or a loved one were seriously injured after becoming entrapped in a swimming pool drainage or suction system.
We offer free, prompt, and confidential case reviews and represent our clients on a contingency basis.  This means there are absolutely no legal fees until we win your case.  There are strict time deadlines when filing claims against swimming pool operators so please contact us at your earliest convenience.
Call us locally at 202-682-5800 or 24 hours a day at 1-800-THE-FIRM (843-3476). You can also fill out a contact form online.