Drowning and Near-Drowning Lawsuits in Virginia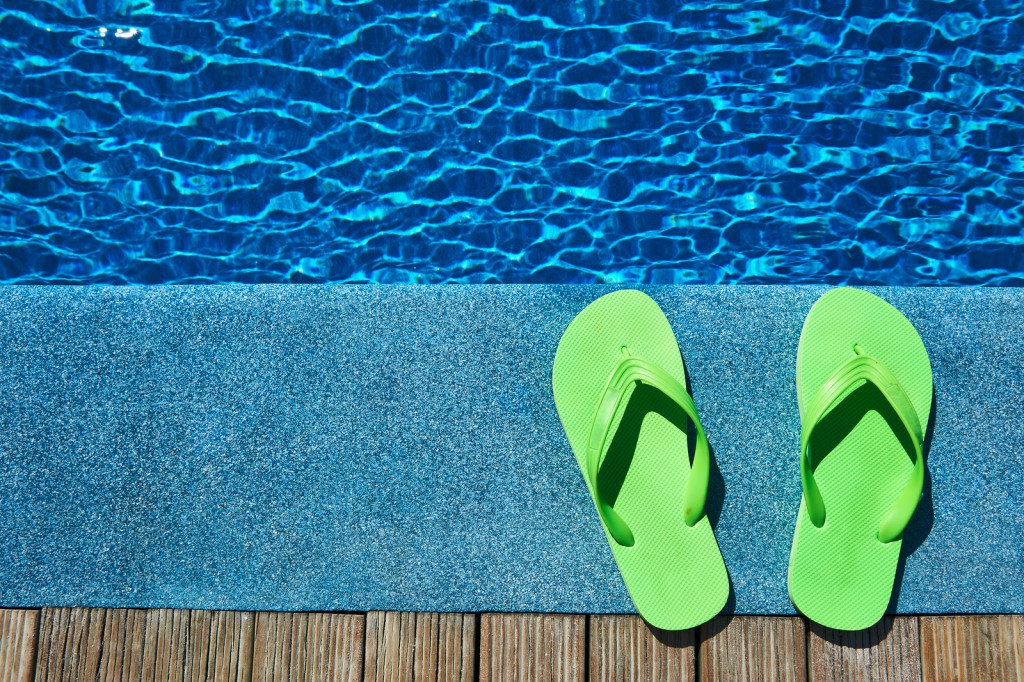 The law in Virginia requires swimming pool operators to exercise ordinary care for the safety of patrons. When a swimming pool operator fails to meet this duty and individuals are injured or drown, the law provides individuals and families with the means to hold wrongdoers accountable. At The Cochran Firm, D.C., we represent Virginia individuals who have been injured in swimming and other aquatic accidents and also represent families whose loved one has died in a drowning accident.
Many Virginia families go to public and apartment swimming pools, water parks, and other recreational aquatic facilities to cool off during hot summer days. Sadly, many children and adults are injured while swimming and some tragically drown. Injuries and accidental drowning deaths may occur because the individual was a novice swimmer, lack of proper gates and boundaries, lack of proper supervision of the swimming area, or other factors. Where an individual nearly drowns, that individual may be left with permanent brain damage due to a lack of oxygen during the near-drowning incident.
Our team of drowning and swimming pool injury attorneys accept claims at all aquatic facilities in Virginia, including:
• Wakefield Swimming Pool at 1325 S. Dinwiddie Street in Arlington
• Washington-Lee Swimming Pool at 1301 N. Stafford Street in Arlington
• Yorktown Aquatics Center 5200 Yorktown Blvd. in Arlington
• Audrey Moore RECenter at 8100 Braddock Road in Annandale
• George Washington RECenter 8426 Old Mount Vernon Road in Alexandria;
• Upton Hill Regional Park at 6060 Wilson Blvd. in Arlington
• Providence RECenter at 7525 Marc Drive in Falls Church
• Chinquapin Park Recreation Center at 3210 King Street in Alexandria
• Lee District RECenter at 6601 Telegraph Road in Franconia
• Mount Vernon RECenter at 2017 Belle View Blvd. in Alexandria
• Spring Hill RECenter at 1239 Spring Hill Road in McLean
• Old Town Pool at 1609 Cameron Street in Alexandria
• Larry Weeks Community Pools at Vint Hill at 4248 Bludau Drive in Warrenton
• Bull Run Regional Park, home of the new Atlantis Waterpark at 7700 Bull Run Drive in Centreville
• Warwick Pool at 3301 Landover Street in Alexandria
• Oak Marr RECenter at 3200 Jermantown Road in Oakton
• South Run RECenter at 7550 Reservation Drive in Springfield
• Pohick Bay Regional Park with Pirate's Cove Waterpark at 6501 Pohick Bay Drive in Lorton
• The Water Mine Family Swimmin' Hole at 1400 Lake Fairfax Drive at Reston
• Warrenton Aquatic and Recreation Facility at 800 Waterloo Road in Warrenton
• A.V. Symington Aquatic Center at 80 Ida Lee Drive, N.W. in Leesburg
• Ida Lee Park Recreation Center at 60 Ida Lee Drive, N.W. in Leesburg
• Claude Moore Recreation Center at 46105 Loudoun Park Lane in Sterling
• Woodlands Pool and Splashpad at 2 Northampton Blvd. in Stafford
• Lovettsville Community Center Pool at 57 E. Broad Way at Lovettsville
• Franklin Park Pool at 17501 Franklin Park Drive in Purcellville
• Curtis Park Pool at 58 Jesse Curtis Lane in Stafford
• Algonkian Regional Park, home of Volcano Island Waterpark at 47001 Fairway Drive in Sterling
• Freedom Aquatic and Fitness Center at 9100 Freedom Center Blvd. in Manassas
• Massad Family Branch YMCA at 212 Butler Road in Falmouth
• Graham Park Pool at 3511 Graham Park Road in Dumfries
• Veterans Memorial Park at 14300 Featherstone Road in Woodbridge
• Hammill Mill Pool at 1721 Carter Lane in Woodbridge
• Birchdale Pool at 14730 Birchdale Ave. in Dale City
• Chinn Aquatics and Fitness Center at 13065 Chinn Park Drive in Woodbridge
• Sharron Baucom-Dale City Recreation Center at 14300 Minnieville Road in Dale City
• Splash Down Waterpark at 7500 Bend Lomond Park Drive in Manassas
• Waterworks Waterpark at 5301 Dale Blvd. in Dale City
We also represent individuals and their families who were injured at Virginia water parks, including Williamsburg's Water Country USA, Virginia Beach's Ocean Breeze Waterpark and JT's Grommet Island Park, Doswell's WaterWorks at Kings Dominion, Chesterfield's Pocahontas State Park, Manassas' Splashdown Park, Williamsburg's Great Wolf Lodge, Manassas' Signal Bay Waterpark, Reston's Water Mine Family Swimmin' Hole, Dale City's Waterworks Waterpark, Alexandria's Great Waves, Centreville's Atlantis Waterpark, Sterling's Volcano Island Waterpark, and Arlington's Ocean Dunes Waterpark at Upton Hill.
Where do I find a Virginia drowning or swimming pool accident lawyer?
Our team of highly experienced and knowledgeable attorneys has recovered millions on behalf of our clients and their families. If you retain The Cochran Firm for your Virginia drowning or swimming pool claim, a seasoned attorney is personally assigned to your case in order to provide high-quality representation. Unlike other drowning injury law firms that may handle hundreds or thousands of cases, The Cochran Firm, D.C. limits itself to representing only a select number of cases to further our goals of providing experienced, diligent, and attentive legal services. Please contact our team of legal professionals at 202-682-5800 in order to receive a free case evaluation. All initial inquiries are confidential and carry no obligation.