D.C. Drowning, Near-Drowning, and Swimming Pool Accident Cases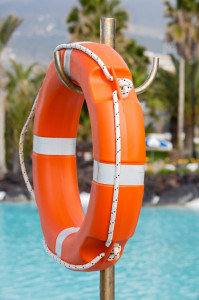 At The Cochran Firm, D.C., we provide experienced legal representation to those who have suffered injuries at Washington, D.C. swimming pools and to families whose loved ones have tragically died in a drowning accident. Sadly, near-drowning and drowning accidents happen every year in the District of Columbia.
Our team of seasoned attorneys has established a distinguished record by obtaining millions in verdicts and settlements for our clients. We have successfully secured notable recoveries for swimming pool accident victims and families of drowning victims. These compensation awards are used to pay for medical expenses, rehabilitation and therapy costs, funeral charges, and to compensate for pain and suffering.
The law provides near-drowning and swimming pool accident victims with the right to pursue compensation from responsible individuals and companies. For drowning victims, the law provides families of victims the right to file wrongful death claims on the victim's behalf to hold responsible parties accountable.
The seasoned trial lawyers with The Cochran Firm, D.C. understand the procedural and legal nuances associated with swimming pool and drowning accident cases and plan litigation strategies with the goal of securing the highest level of compensation for the client. We have secured seven and eight-figure verdicts and settlements for swimming pool accident victims and the families of drowned victims.
How do I file a swimming pool injury or drowning claim?
Pool operators have a legal duty to follow safety guidelines related to aquatic activities. If an injury or death occurs when a pool operator failed to abide by the rules, a swimming pool injury and drowning attorney will guide you through the legal process and help you hold wrongdoers and negligent parties accountable. From hotel pools to D.C. public swimming facilities, the experienced attorneys with The Cochran Firm, D.C. are ready to handle your case.
Please fill out a short contact form or call 1-800-THE-FIRM (843-3476) to receive a free case evaluation. All initial consultations are confidential and carry no obligation.
Accepting claims for all swimming pool and aquatic facilities throughout Washington, D.C.
We represent drowning, near-drowning, and swimming accident cases for all swimming pools and aquatic facilities in the District of Columbia including:
Woodrow Wilson Aquatic Center at 4551 Fort Dr NW
Banneker Pool at 500 Georgia Ave NW
East Potomac Pool at 972 Ohio Dr SW
Harry Thomas, Sr. Community Center at 1743 Lincoln Road, NE
Langdon Public Pool at 2864-2898 Mills Ave NE
Takoma Community Center at 300 Van Buren St NW
Rosedale Pool at 1700 Gales St NE
Francis DC Public Pool at 2500 N St NW
Deanwood Recreation Center and Library at 1350 49th Street NE
William H Rumsey Aquatic Center at 635 North Carolina Ave SE
Upshur Outdoor Pool at 4300 Arkansas Ave NW
Trinity Center at 125 Michigan Ave NE
Penthouse Pool Club at 1612 U St NW
Sport & Health Swimming Pool at 4000 Wisconsin Ave NW
Volta Park at 3400 Volta Pl NW
Beauvoir National Cathedral Elementary School – Swimming Pool at 3001 Wisconsin Ave NW
LivingWell Health Club at Washington Hilton at 1919 Connecticut Ave NW
District of Columbia Jewish Community Center at 1529 16th St NW
Turkey Thicket Recreation Center at 1100 Michigan Ave NE
Smith Center President's Club at 600 22nd St NW
Town Terrace West Swimming Pool at 1440 N Street NW
Dunbar Pool at 1301 New Jersey Ave NW