Lawyers Focused on Swimming Pool Injuries, Waterpark Accidents, and Drowning Claims in Baltimore, Maryland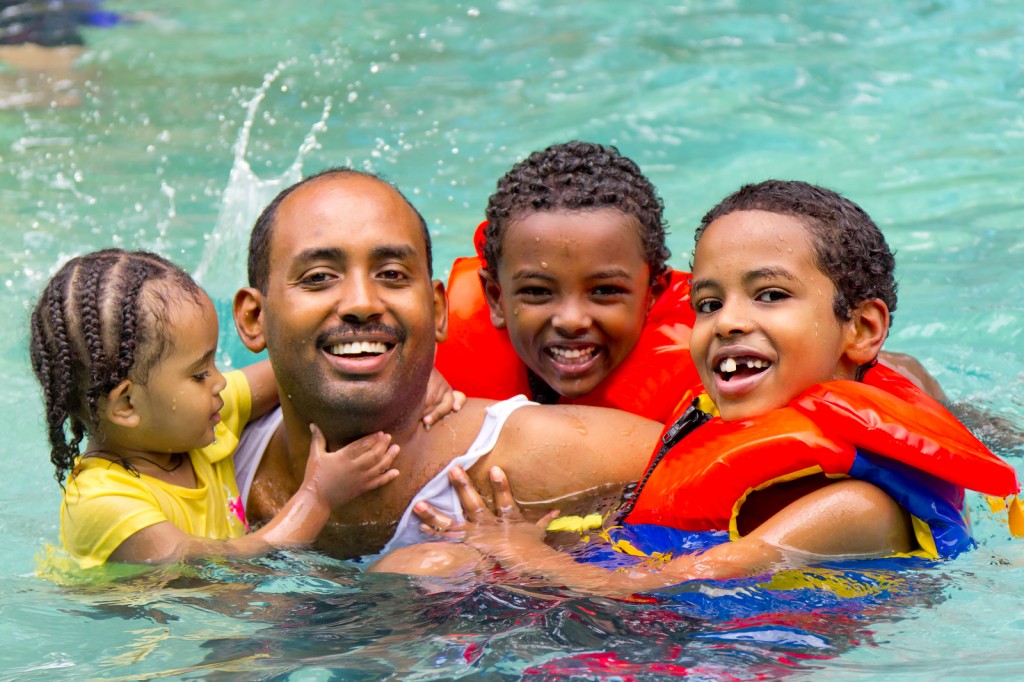 When the temperature heats up during the summer months, many Baltimore area families head to local and apartment swimming pools to cool off and enjoy themselves. Sadly, these recreational activities can end in tragedy with children and adults suffering serious swimming pool injuries or even drowning. More than 500 children less than 10 years old drown in swimming pools each year, according to the U.S. Consumer Products Safety Counsel. Near-drowning incidents are more prevalent and may result in serious brain injuries due to oxygen deprivation.
The experienced attorneys with The Cochran Firm, D.C. have recovered millions for injured individuals and their families. Our seasoned legal veterans dedicate their careers to obtaining the highest level of compensation for our clients and holding wrongdoers accountable.
What are some types of swimming pool injuries?
Every year in Baltimore, many children and adults suffer serious injuries in swimming pools, water parks, and other recreational aquatic facilities. Injuries may include:
• Brain damage due to loss of oxygen during a near-drowning incident
• Head trauma caused by slip-and –fall injuries
• Electrocution due to negligent wiring or exposed wiring near a swimming pool
• Scarring caused by pool drain
• Paralyzed due to diving into shallow swimming pool area lacking lighting or adequate signage
• Skin burns or eye injuries caused by faulty pool chemicals
• Drowning
• Spine, neck, and head injuries due to diving board accidents
How do I contact a Baltimore swimming pool injury and drowning lawyer?
If you or someone you love was seriously injured at a Baltimore swimming pool or aquatic facility, please contact The Cochran Firm to receive a free consultation at 202-682-5800. All initial inquiries carry no obligation and are completely confidential. You may be eligible to receive compensation for your injuries and to pay for any medical care expenses arising from your injuries. Because strict time limits apply to filing a claim, we recommend contacting us at your earliest convenience.
Baltimore Swimming Pools, Wading Pools, and Aquatic Facilities
Our team of swimming pool injury and drowning attorneys represent individuals and families in cases stemming from incidents in all Baltimore-area swimming pools and aquatic facilities, including:
• Cherry Hill Splash Park at 101 Reedbird Ave.
• Druid Hill Park at 800 Wyman Park Dr.
• Riverside Park at 1800 Covington St.
• Clifton Park at 2013 Sinclair Ln.
• Roosevelt Park at 3500 Poole St.
• Callowhill Aquatics Center at 2821 Oakley Ave.
• Chick Webb Aquatics Center at 623 N. Eden St.
• Cherry Hill Aquatics Center at 2600 Giles Rd.
• Central Rosemont at 2621 Winchester St.
• Ambrose Kennedy at 100 Ensor St.
• C.C. Jackson at 4910 Park Heights Ave.
• City Springs at 1500 E. Baltimore St.
• Farring-Baybrook at 4501 Farring Ct.
• Coldstream at 1400 Fillmore St.
• Liberty at 3901 Maine Ave.
• Greater Model at 1055 W. Saratoga St.
• Towanda at 4100 Towanda Ave.
• O'Donnell Heights at 1200 Gusryan St.
• Walter P. Carter at 820 E. 43rd St.
• William McAbee at 1323 N. Gilmore St.
• Lillian Jones at 1300 N. Stricker St.
• Patterson Park at 148 S. Linwood Ave.
• Roosevelt Park at 1221 W. 36th St.
• North Harford at 6800 Hamlet Ave.— 21234
• Solo Gibbs at 1044 Leadenhall St.— 21230
• Hunting Hills Swim Club at 300 Nottingham Rd
• Otterbein Swim Club at 824 Sharp St
• Meadowbrook Swimming Pool at 5700 Cottonworth Ave
• Swan Lake Swim Club at 2030 Woodbourne Ave
• Druid Hill Family Center Y at 1609 Druid Hill Ave
• Loyola University Maryland Fitness and Aquatics Center at 4900 N Charles St
• North Baltimore Aquatic Club at 5700 Cottonworth Ave
• Roland Park Swimming Pool at 5021 Lawndale Ave
• Bonnie Ridge Apartment's Pool at 6700 Bonnie Ridge Dr
• Y Swim Center in Dundalk at 120 Trading Pl